Clinic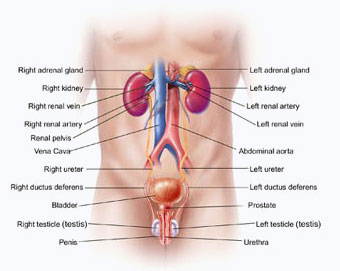 As the practice of Urology and Andrology is constantly changing, the cornerstone of good Urological and Andrological care remains that of mutual understanding, respect and trust between the patient and the Urologist.
Our aim is to offer the highest standards of Urological & Andrological treatment for our patients suffering from Kidney stones, Ureteric stone, Bladder stone, Enlargement of Prostate, Kidney Cancer, Bladder Cancer, Prostate Cancer, Erectile Dysfunction & Impotence, Male Infertility amongst other Urinary Disease.
Introduction
Over the years, the field of Urology & Andrology has seen mammoth developments, which were previously unimaginable. These are times when 90% of Urological cases can be taken care of by Endoscopic surgery.
Vrushti Urology clinic is one of its kinds that provide knowledge and help on Urology & Andrology problems. The Centre will primarily focus on utmost patient care with the latest modalities available.
The following subspecialties will be treated at the centre.
Vrushti Urology clinic will remain open between 10.00 am and 08.00 pm, from Monday to Saturday. Dr. Nimit will consult patients between 12 pm to 2 pm and 6 to 8 pm daily. However, he will be available by prior appointments and for Emergency Consultations at other times also.
Dr. Nimit will also be available at sterling hospital, Bhavnagar in morning hours between 10 to 12.
Dr. Nimit Oza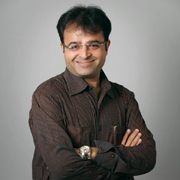 Qualification
School: Shree Dakshinamurti Vinay Mandir, Bhavnagar.
MBBS & MS (General Surgery): Govt. Medical College, Bhavanagar.
Assistant Professor in Dept. Of Surgery, Govt. Medical College, Bhavnagar from 2009 to 2010
DNB (Urology) from Institute of Urology and Renal Transplant centre, Pune.
Consultant Urologist at Sterling Hospital, Bhavnagar since May 2013

Workshops and additional training
Urethroplasty workshop at Kulkarni's school of urethroplasty
Andourology workshop at MPUH, Nadiad.
Endourology workshop at ACE hospital, Pune.
AUA-USI instructional course for Genito-Urinary Surgery at Hyderabad
Training in Urodynamic study at Ratna Memorial Hospital, Pune
Life Member Of
USI (Urological Society of India)
SASSM (South Asian Society for Sexual Medicine)
IMA (Indian Medical Association)
Awards and Achievements
Gold Medal in MS (general surgery) awarded by Bhavnagar University.
2nd in Mumbai Center in DNB CET-SS
1st in Maharashtra region in DNB UROLOGY.
Several national publications.